So I saw that La.Morena made one about what is in her makeup purse. So I decided to do that but just extra. LOL.

I got this bag as a gift from my grandma. Its from Prima Donna ; She knows my addiction for big bags :) !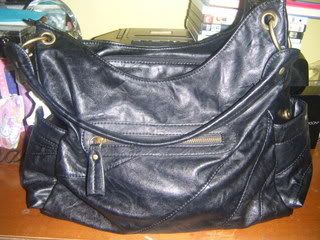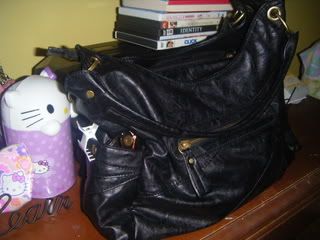 Then heres my Hello Kitty Makeup Bag. I bought on Ebay a while ago, Shipped out from China. It cost me $8.00 plus Free Shipping. It fits a lot , so I love it !





Here is whats inside ....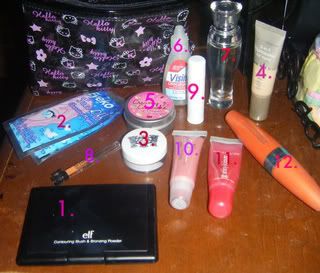 1.Elf Contouring Blush & Bronzing Powder
2.Eyeko Face Off Cleansing Wipes
3.Juicy Couture Mini Lotion ( i LOVE the smell ! )
4.Neutrogena 3 in 1 Concealer for eyes
5.Eyeko Creamy Cupcake LipGloss ( the best ever )
6.Visine Eye Drops
7.VS Dream Angels : Halo Purse Spray (im addicted to it)
8.Sample of Paris Hilton Perfume
9.Mint Chapstick
10.Elf Pink Kiss LipGloss
11.Maybelline Shiny Licious Strawberry Tart
12.Cover Girl LashBlast - Very Black


&& the rest of the things in my bag -->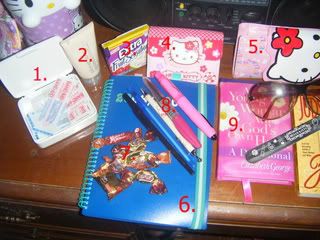 1.Mini First Aid Kit - with my HelloKitty Bandaids :)LOL.
2.Planet Spa Lotion
3.Extra Fruit Gum
4.Hello Kitty - Cash & CC Wallet
5.Hello Kitty - Change && Randoms Wallet
6.20009 Planner
7.Colombian Coffee Candies
8.Pens/Highlighter/Sharpie
9.A Young Woman After Gods own Heart : The Devotional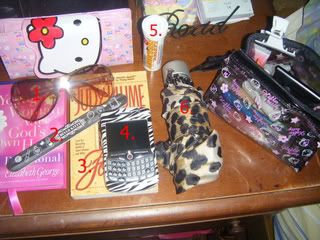 1.H&M Sunglasses
2.Hello Kitty Nail Filer
3.Judy Blume - Forever. * Best Book EVER.
4. My Addiction * Zebra Print Blackberry Curve
5. Airborne Orange Zest (Good Stuff !)
6. My mini Tote Cheetah Umbrella


My Wallets =X LOL. Just the regular cards -- library card; college ID; health insurance card; duane read dollar rewards haha; && the NYC/Lifestyle condoms - dont judge me ! =) ALL HONESTLY --- I dont even have sex. I just have them there for "emergencies"..and cus throwing away condoms should be illegal ! LOL. && YES those are all movie stubs -- I have so much more though thrown in memory boxes !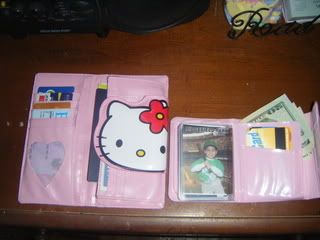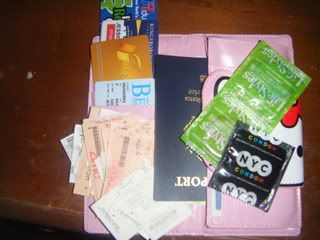 Hope you all enjoyed ; God Bless :)
FOLLOW ME ON TWITTER :) -- TWITTER.COM/SIMPLLYGORJESS